Welcome to Arizona Chess Central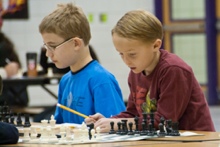 At Arizona Chess Central our mission is to deliver the best chess opportunities for all scholastic chess players by providing high quality low cost tournaments, camps, instruction and activities.
Adult participation is welcomed and encouraged. We have open sections at every tournament to provide an opportunity for adult play as well as to strengthen the playing abilities of some of the stronger scholastic players.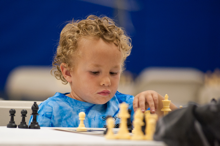 Our "Friday Knight Frenzy", with Blitz, Bughouse and rated G/45, draws both adult and scholastic chess enthusiasts and is an excellent opportunity to sharpen your chess skills.
We are not a club and there are no members. Everyone is Welcome! All chess enthusiasts, from beginner to expert, are eligible to participate in our chess events and activities and enjoy the services we provide.